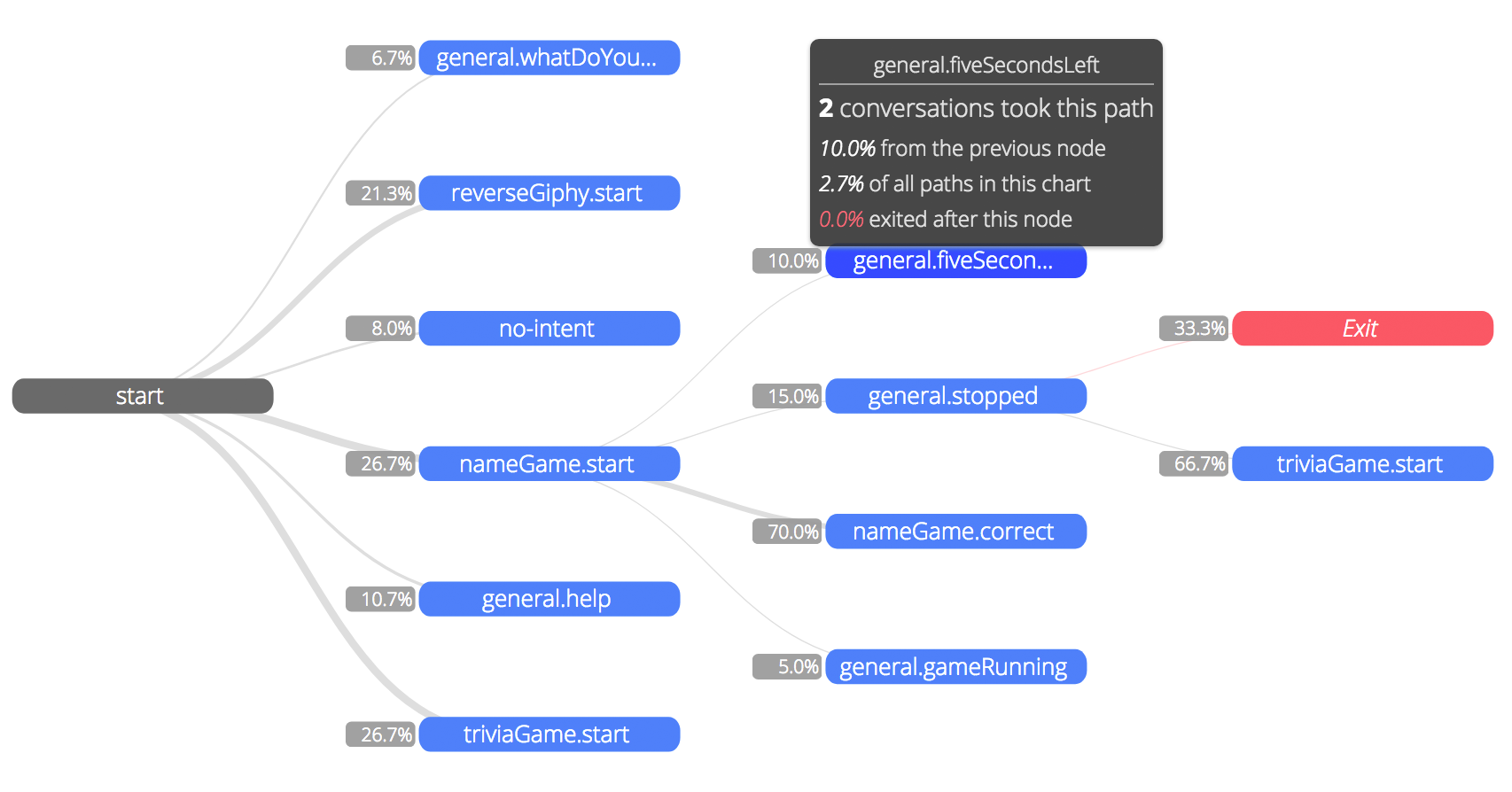 Want to know the common paths in your chatbot or voice skill?
With Dashbot's new Conversation Paths report, you can quickly navigate the common flows through your chatbot or voice skill.
Quickly see drop off and abandonment as well as the paths that lead to conversion.
The tree like navigation can be expanded to drill in further into the conversation.
Hover over any node to get richer information, including the percentage of users who arrive at the node, or exit after the node.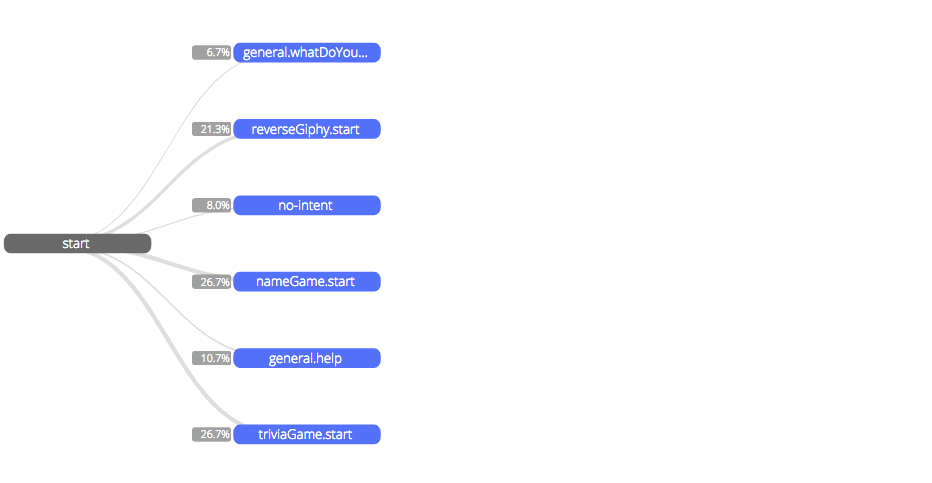 Conversation Paths enable you to better understand user behavior and improve the user experience to increase conversion and reduce drop offs.
Get Started
Sign up to get started with Conversation Paths!
About Dashbot
Dashbot is a conversational analytics platform that enables brands and developers to increase engagement, acquisition, and monetization through actionable data and tools.
In addition to traditional analytics like engagement and retention, we provide chatbot and voice specific metrics including sentiment analysis, conversational analytics, and the full chat session transcripts.
We also have tools to take action on the data, like our live person take over of chat sessions and push notifications for re-engagement.
We support Facebook Messenger, Alexa, Google Home, Slack, Twitter, Kik and any other conversational interface.