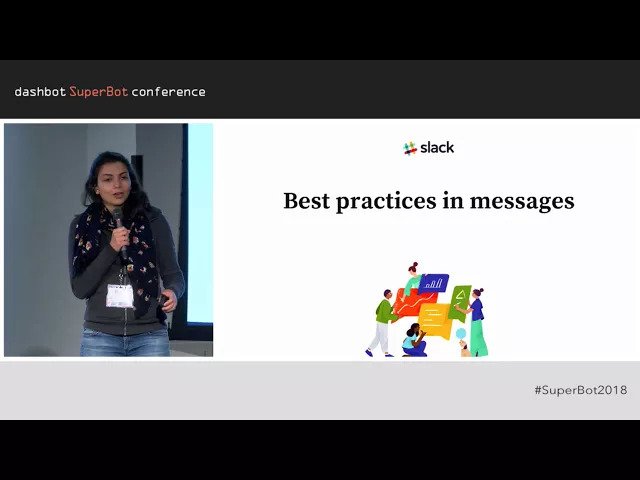 SuperBot 2018 featured a variety of presentations from experts in the chatbot and voice space.
Leaders from Slack, IBM, Hubspot, Reprise, PullString, Assist, Woebot, VoiceSci, and Volley shared their insights into how to build engaging user experiences in conversational interfaces.
Below are the presentations from the conference.
Designing Engaging Conversations with Stephane Nguyen of Assist
Building Computer Conversations with Oren Jacob of PullString
Personality in Conversations with Rob Lamberson of Reprise
Woebot with Alison Darcy
Conversational Marketing with Connor Cirillo of Hubspot
Building Engaging Voice Experiences with Marcell Pelcher of VoiceSci
Voice Games with Max Child of Volley
Building Bots with IBM Watson with Anamita Guha
Designing Great Slack Bots with Bear Douglas
About Dashbot
Dashbot is a conversational analytics platform that enables brands and developers to increase engagement, acquisition, and monetization through actionable data and tools.
In addition to traditional analytics like engagement and retention, we provide chatbot specific metrics including sentiment analysis, conversational analytics, and the full chat session transcripts.
We also have tools to take action on the data, like our live person take over of chat sessions and push notifications for re-engagement.
We support Facebook Messenger, Alexa, Google Home, Slack, Twitter, Kik and any other conversational interface.